Raspberry PI - Model A + 512 MB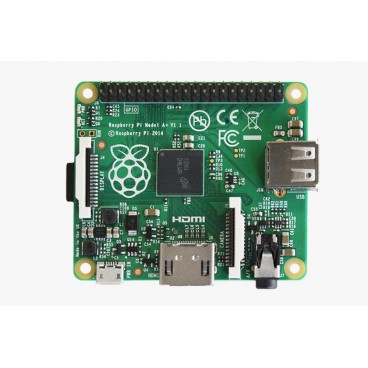 Raspberry PI - Model A + 512 MB
SGK-RPI-A-PLUS
data-lang="en">
The smallest card Raspberry PI model A + with a processor at 700 MHz, 512 MB of RAM.
Estimation de livraison entre le 01/04/2020 et le 02/04/2020
La Poste - So Colissimo

A partir de: 4,80 €
Customers who bought this product also bought:
More info
Description:
The Raspberry PI card is computer ideal small size to achieve several fixtures DIY type.
Despite its small size, this card can decode the video in HD, which can make an excellent customer XMBC.
Grace dedicated Linux all Raspian or Open electric distributions, it is very simple to implement this small card.
Model A + new 512 MB version
Feature:
CPU: Broadcom BCM2835 clocked at 700 MHz ARM1176JZ-F
Memory: 512 MB of SDRAM
Dimension:

66 x 56 x 14mm
Connections:
Power supply: Micro-USB
USB: 4 ports available on outdoor CONECTOR
HDMI and RCA video
Audio 3.5 mm Jack or HDMI
Storage: micro SD card
Port extension: 40 pin GPIO
Review: 2
Accessories
Cable USB type A / B microphone to connect an Arduino Leonardo and USB2Serial

This kit allows to easily connect a GPIO port Raspberry Pi B + with a breadbord.